My Work is Wild - Chris Helzer, Ecologist, Writer, and Photographer, Director of Science - The Nature Conservancy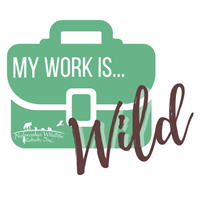 My Work is Wild is a 2021 Zoom series will explore non-traditional careers working with wildlife and animals. Each month will feature a new expert who will share with us via Zoom their educational and career path - experts like wildlife veterinarians, conservation officers, zookeepers, herpetologists and more! Geared toward high school students, but open to the entire family, My Work is Wild will be online once a month starting in January.
Chris Helzer is a conservation ecologist, photographer and published author. His photographs and essays can be seen in NEBRASKAland Magazine, Wildflower Magazine and in media for The Nature Conservancy. Chris has created 'The Prairie Ecologist' (prairieecologist.com), a highly successful blog about prairie ecology and education and has authored two books published by the University of Iowa Press – "The Ecology and Management of Prairies in the Central United States'' and "Hidden Prairie: Photographing Life in One Square Meter". These all coincide with his goal of introducing the beauty, diversity and value of grasslands to everyone.
Chris is originally from Aurora, Nebraska and holds Bachelors and Masters degrees from University of Nebraska- Lincoln in wildlife biology and landscape ecology respectively. He is a member of the Nebraska Chapter of The Wildlife Society and the Grassland Restoration Network. He has studied, restored and photographed prairies for more than 25 years!