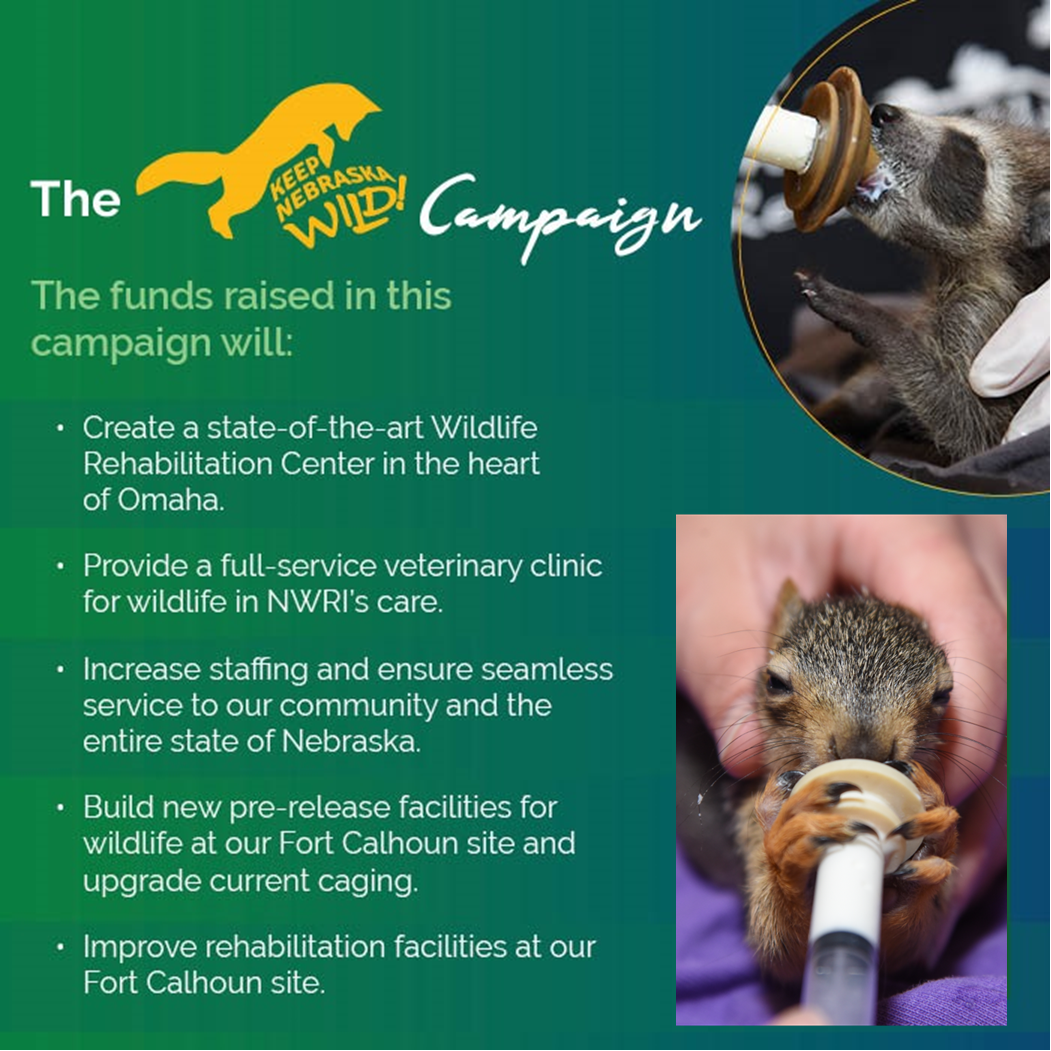 Donate To The Campaign
Donations in every amount are appreciated and will get us closer to our goal of a new Wildlife Center and Hospital by late next spring!
Our Individual Patron Levels and Business Sponsorship Levels are listed below.
To donate by check please download this form and mail it with your check to: NWRI, PO Box 24122, Omaha, NE 68124
To donate online, please click here.
To donate securities, please e-mail us at campaign@nebraskawildliferehab.org for further information.
THANK YOU for your support!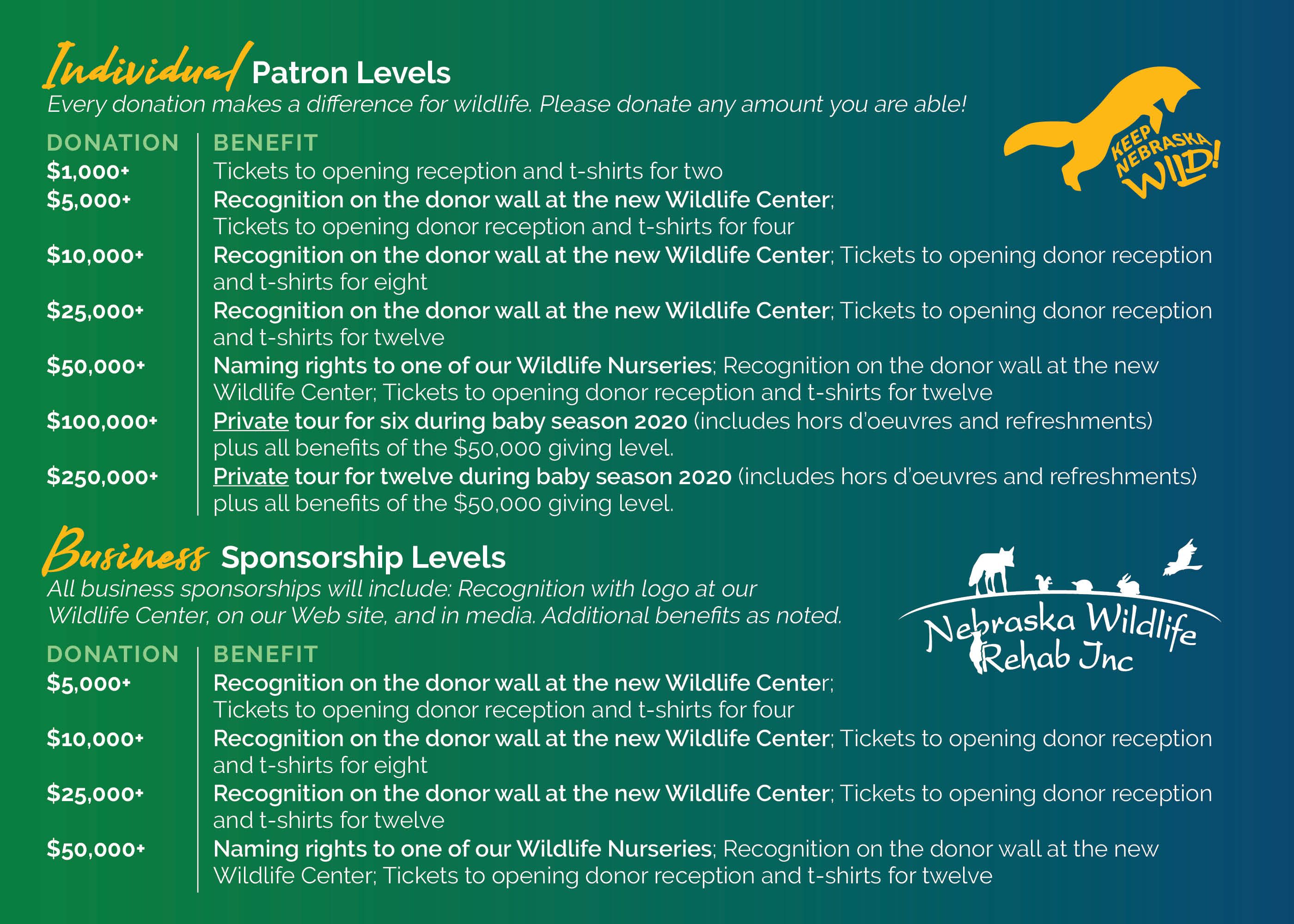 If you choose a patron level that includes appreciation gifts, our Campaign Chair, Jillian Tuck, will contact you directly.  Please be sure to include an e-mail address or telephone number at which she can reach you!  Thank you for your support!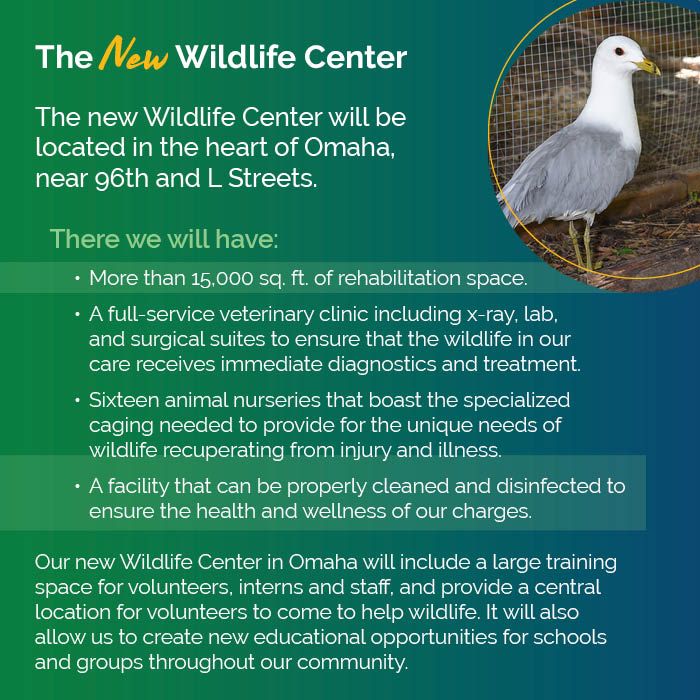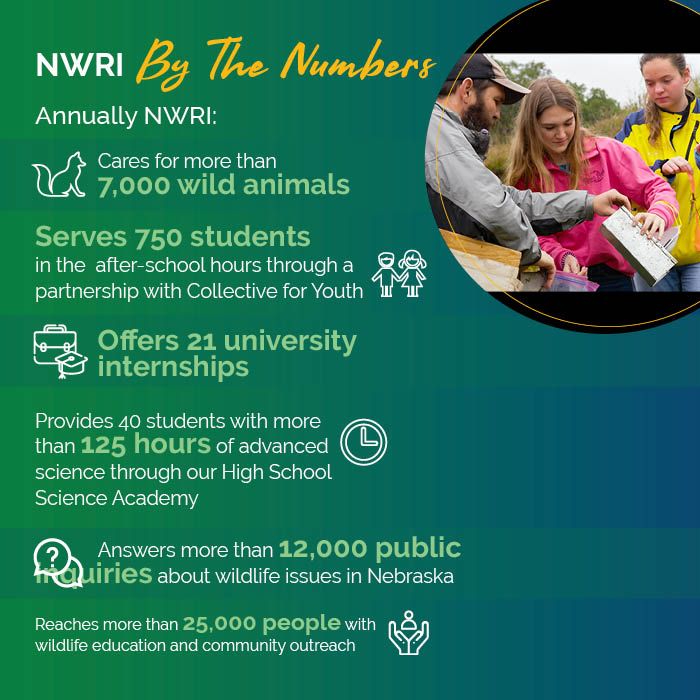 Have Questions?
If you have questions about the campaign, please contact our Campaign Chair, Jillian Tuck, at campaign@nebraskawildliferehab.org or call us at 402-234-2473.